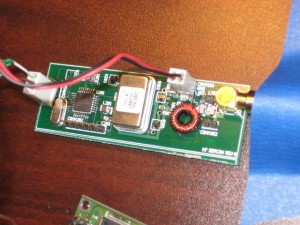 Courtesy of Bill Meara over at SolderSmoke, check out this link to the HF Beacon for MIT Atlantic Balloon Program. It's a pretty simple 1.5w transmitter for 30m that could be built for about $25. It's heart is a 74HC540 octal inverter chip, and uses two 2n7000 transistors. Very neat!
This is the greatest thing I've seen on youtube in at least a few hours.

httpv://www.youtube.com/watch?v=4PcL6-mjRNk"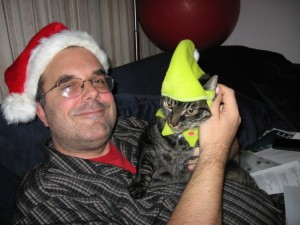 Carmen got a cute little elf hat for Scrappy. He didn't scratch or fuss too much, but neither was he especially happy. We decided to get a quick picture of him, and then gave him a little cat treat and let him get rid of his elf hat.