Success: Robot36 encoder works…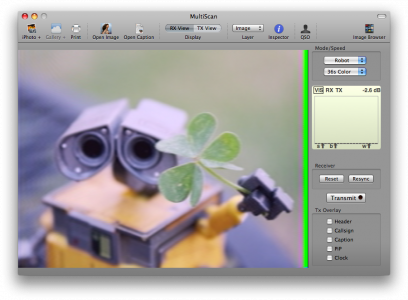 Well, it works! Using the information in the paper I linked earlier in the day, I spent some time and managed to code up a Robot36 SSTV encoder. Above, you see the image decoded by Multiscan on my Macbook. Here's a link to the .wav file:
Comment from Brad
Time 1/22/2011 at 12:24 am
Cool stuff, I'm looking to build an AVR-based board to do SSTV (or maybe one of those cheap STM32 boards). BTW, your download link is broken.