Glancing to the side bar, it appears that today in 2002 was the first post on my blog.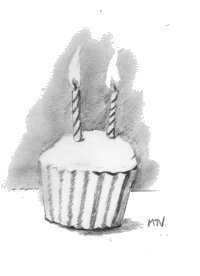 This should be post number 3,690. I've had 2,286 comments. I've used 110 category tags. Over the 12 months, Akismet has removed 193,915 spam comments, and there have been 798 pieces of "ham". The peak month for spam was November, 2010, where I received 35,764. As the result of that pain, I installed a RECAPTCHA plugin, and spam levels decreased to around eight thousand pieces per month.
Those are the statistics.
So, what's the state of brainwagon? I'm posting somewhat less than in past years, but usually with less recycled links. When I do post links to the blog, I've been better at adding some value by presenting links to similar projects or other information that might prove interesting. I've begun to try to do more of my own original projects, and trying to use YouTube video more effectively. I'm also using Twitter more effectively. I'm meeting more people online, and trying to engage more completely.
Overall, I think brainwagon is going rather well. At times, it seems like shouting in a dark, empty room, but there are at least signs that some of my neighbors are listening.
Happy birthday, BrainWagon.
Addendum: The WP Post Words plugin allowed me to count the words written in all my posts:

The other day, I showed how the Arduino could be used to generate PWM audio and send it over a very short distance using an LED. In my ever increasing pile of parts, I had some small 5mw red laser diode modules. These modules are supposed to be driven by direct connection to three 1.5 volt batteries, and draw a maximum of 50ma or so. In a fit of "what the heck", I just soldered some better clip leads to one of them, and hooked it (without any other current limiting) to the PWM output of the Arduino. I measured the current draw as being about 13.7ma, which seemed fine, and the laser didn't explode. So, the next day, I brought it into work and tested it out in a long hallway:
(Forgive the somewhat lower quality video, I sent them from my iPhone, and the quality leaves much to be desired). But it obviously works extremely well: the signal is easily discernable at even low settings of the amp.
This morning I realized that somehow I had failed to listen to the latest SolderSmoke episode (#135), so during my somewhat longer than usual commute (traffic) I set it going and had a listen. And wow, some really great stuff, especially the report by Bob Crane, W8SX on the Four Days in May (FDIM) QRP conference last month. One thing that caught my attention was a presentation by Ward Harriman, AE6TY, on "Software Defined Radio Without the Math". Since that is a topic I've always been interested in, when I got to work, I looked up his website, and found that it's a great treasure trove of information. Like Jeri Ellsworth's recent project, Ward has designed an SDR which doesn't require a PC to work, but instead of using an FPGA like Jeri, he chose to use a dsPIC processor. He's also got the schematic and PCB files online, and the whole build is documented in a series of articles for QRP Quarterly that you can download from his website. Awesome stuff! Check it out.