I like operating systems. My first exposure to Unix was a revelation. Unix was a complex operating system that provided useful facilities for programmers, and it wasn't written in assembler and locked away: it was written in C (the same language that you use to write ordinary programs for Unix) and it was understandable.
This was enhanced by The Lions Commentary on Sixth Edition Unix. It's a brilliant commentary, clearly describing the source code for the Sixth Edition Unix. It filled a gap in the practical learning of operating systems for a generation of students.
But, well, it's aging. It's hard to use the Sixth Edition code, because it's written for a PDP-11, in an archaic dialect of C, and well... we can do better.
Luckily, that's what MIT thought too. They created an ANSI C version of the Sixth Edition Unix, compiled it for the x86 architecture in a way that could be run under the QEMU or BOCHS emulator. Here's the page:
Xv6, a simple Unix-like teaching operating system
It's less than 8K lines of C, under the MIT license. Seems like the kind of thing that could prove useful: bookmarked for future perusal.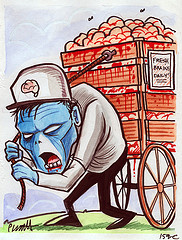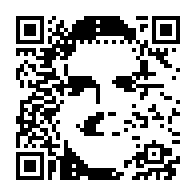 About Myself…
I'm Mark VandeWettering, husband, proud father of a U.S. Airman, grand dad of a beautiful grand daughter, technical director at
Pixar Animation Studios
, telescope maker, computer science and math afficianado, an Extra class radio amateur licensed as K6HX, and all around geek. I hope you enjoy my website.
Pages
Recent Comments
On this day...
Posts on this day from years past:
Tags
Meta