My First True Boat Anchor: A Collins R-390A
My boss is retiring, and as part of his downsizing made me an offer that I couldn't refuse. I'm now the owner although have not yet taken delivery of) a vintage receiver: the Collins R-390A. Here's a pic of it, in all it's vintage glory: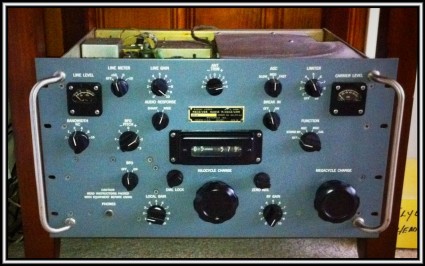 Here's the thing: I'm mostly completely out of my element with regards to these things. The only other piece of vintage tube gear I have is my trusty (not rusty) Drake 2B, and this thing appears to be in a completely different league. While searching around, I found this awesome resource manual, but I would feel better if I had a real genuine mentor to help me get this radio a) safe (some of the things in the manual scare me a teensy bit) and (b) operating well. Can anyone out there suggest any resources (either online or local to the Bay Area) for people who are crazy enough to try to fix/maintain/use this fine bit of vintage equipment?
Comments