Today, while scanning around for things that I could watch on Netflix streaming, I found that they had The Adventures of Prince Achmed, which was a movie which I had heard about, but had never seen. Wikipedia claims that it is the oldest surviving full length animated feature film, dating back to 1926.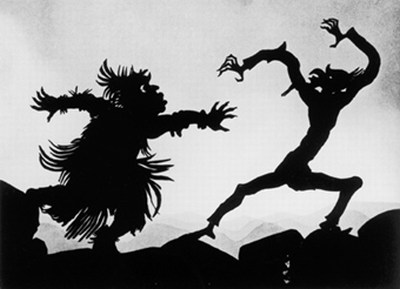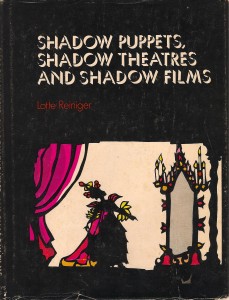 I first heard of this film back when I was in grade school, and I developed an interest in puppetry, and in particular shadow puppetry. Reiniger wrote a book entitled Shadow Puppets, Shadow Theaters and Shadow Film which was published in 1970, and which I checked out from our local library multiple times. I have never seen a live shadow puppet performance, but her book was intriguing, and I retain an interest in the technique to this day. Just this weekend, I saw the new Kung Fu Panda 2 which has some introductory "flash backs" which are clearly inspired by Chinese shadow puppetry.
It doesn't have anything to do with my usual blog fare, but it's pretty cool stuff. If you have Netflix streaming, check it out!