One of the more interesting online communities that has sprung up in recent years is Pinterest. It serves as a kind of Internet inspiration board: people clip pictures of projects that interest or inspire them, and post them as a sort of pin board that can be shared. I recently found several boards on ships in a bottle which are serving to inspire me to my first such project. One of the most popular topics is food: people pin recipes and pictures to serve as ideas for their creative cooking endeavors.
As might be imagined, not everyone who is inspired succeeds in duplicating the source of their inspirations. Some people lack the experience or expertise to turn out the creations they imagine. These are somewhat comically chronicled on a number of blogs, such as the Pinterest Fail blog, and the Epic Pinterest Fail blog. For instance, this isn't one of mine, but it easily could be: I'm a miserable baker.
But today, I received a Kickstarter prize in my mail which is illustration of the diametric opposite of the Pinterest Fail: Allen Hembergers Alinea Project. I'd describe the project, but Allen is much better at describing the project himself:
I work with a lot of talented people, but Allen is off the chain amazing. I only became aware of his project a couple of years ago, and didn't really even know who he was at work (our circles/projects don't overlap) but I became amazed at his passion, his writing and his glorious photography. The problem with food is that at its best, it is a very transitory art form. But through his photography and writing, Allen could allow you to experience at least a part of what cooking at this level was like, not only as a consumer, but as a creator. I found that incredibly appealing. His photography immortalizes dishes, and are done with such amazing technique, such amazing lighting…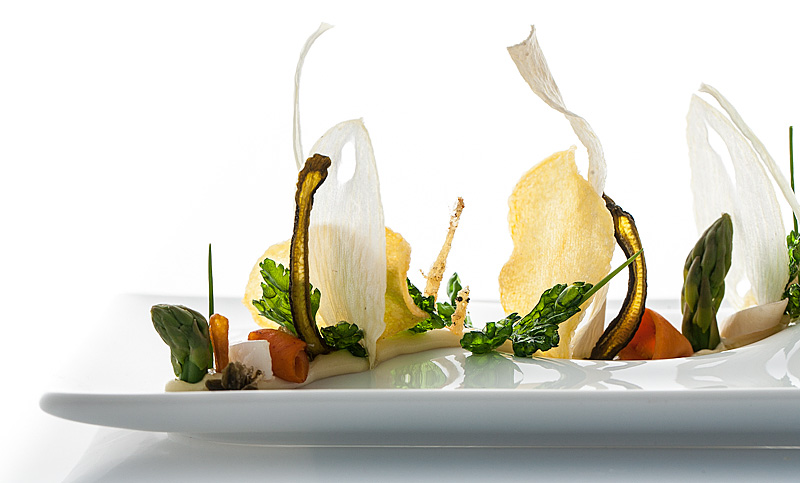 It was with great pleasure that I backed Allen's Kickstarter Project to turn all of his photographs and writings into a book. Along with 510 other backers, I ponied up my $75 to get a copy, and it arrived in my mailbox today.
It… is… amazing.
It is without a doubt one of the most beautiful books on food that I have ever seen. I've only had a few minutes to briefly skim it, but I'm sure that over the Christmas holiday, I'll be reading it from start to finish. The quality of the binding and the color reproduction is incredible, a level of quality nobody has any right to expect, but which is entirely keeping with Allen's obsessive compulsion to do everything at the highest level.
I'm in awe.
It almost seems unfair that one individual could be as good at as many things as Allen is. And yet, he's obviously also very humble, very self-critical and is struggling every step of the way. Even if you do not aspire to become a great chef, I think there are lessons to be had and inspiration to be taken from his creative march.
If you weren't in on the KickStarter, I don't know how you'd get a copy, but you are missing out if you don't have one. Incredible.
Addendum: It looks like you can order a copy of his book from his website.